Town of Scituate
Scituate is a seacoast town in Plymouth County, Massachusetts, United States, on the South Shore, midway between Boston and Plymouth. The population was 18,133 at the 2010 census.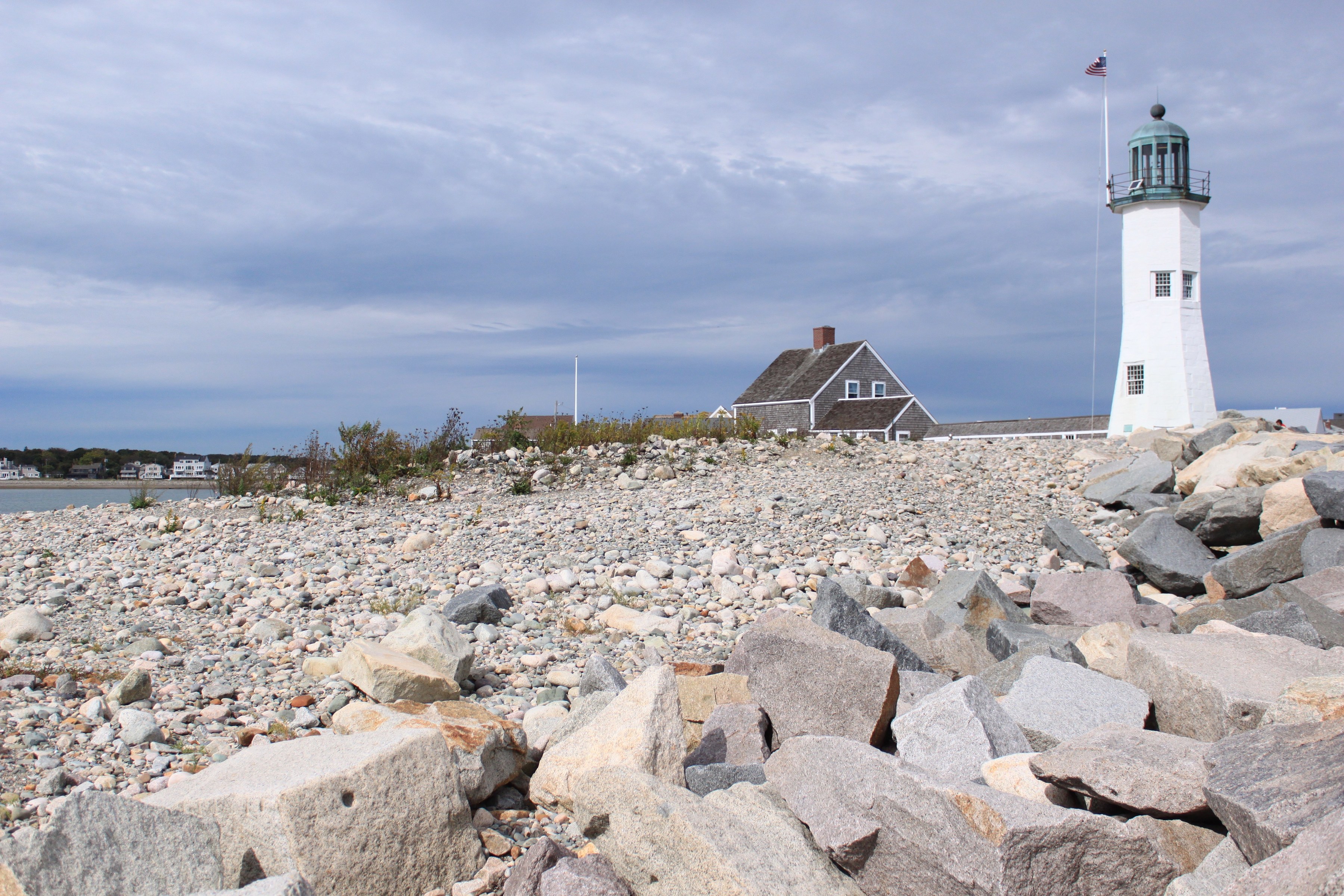 The town's shore varies, with the south (along the mouth of the North River) being surrounded by salt marshes, the middle (around Scituate Harbor) being sandy, and the coast of Scituate Neck (Minot) in the north exhibiting exposed granite bedrock. It is off these rocks that Minot's Ledge lies, home to the town's most famous lighthouse. This light house was home to Rebecca and Abigail Bates, known as the "American Army of Two," who fended off the British army near the Scituate lighthouse with a fife and drum during the War of 1812. The inland of the town is mostly wooded, with several brooks and rivers (including Satuit or "Cold Brook", for which the town is named) running through.
There are 4 MBTA commuter rail stations. One is just off Route 3A in North Scituate, and the other is just east of the intersection of Routes 3A and 123 in the Greenbush neighborhood, which is the line's eastern terminus. The line is connected to an existing line in Braintree, providing service to South Station in Boston.
Start Your Search